I lose my sense of time + space, remaining suspended in the present.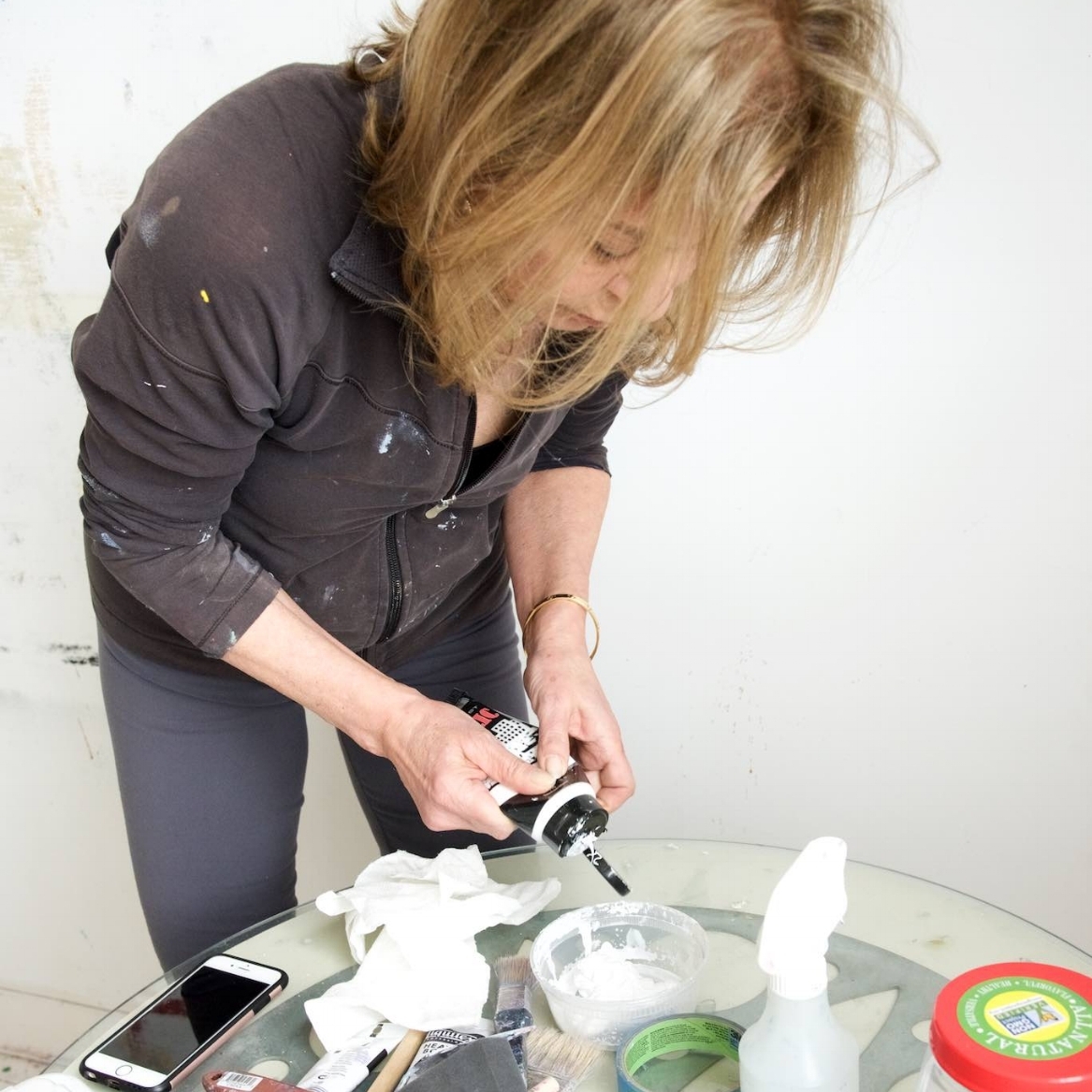 I usually conceive a palette in advance —
mixing up the paint which can be both brilliantly saturated or monochromatic with metallic, iridescent + interference colors.
 
I don't necessarily know where I am going. It's the movement, using gestural brushstrokes and personal calligraphy that gives my paintings luminescence, pulsation and life.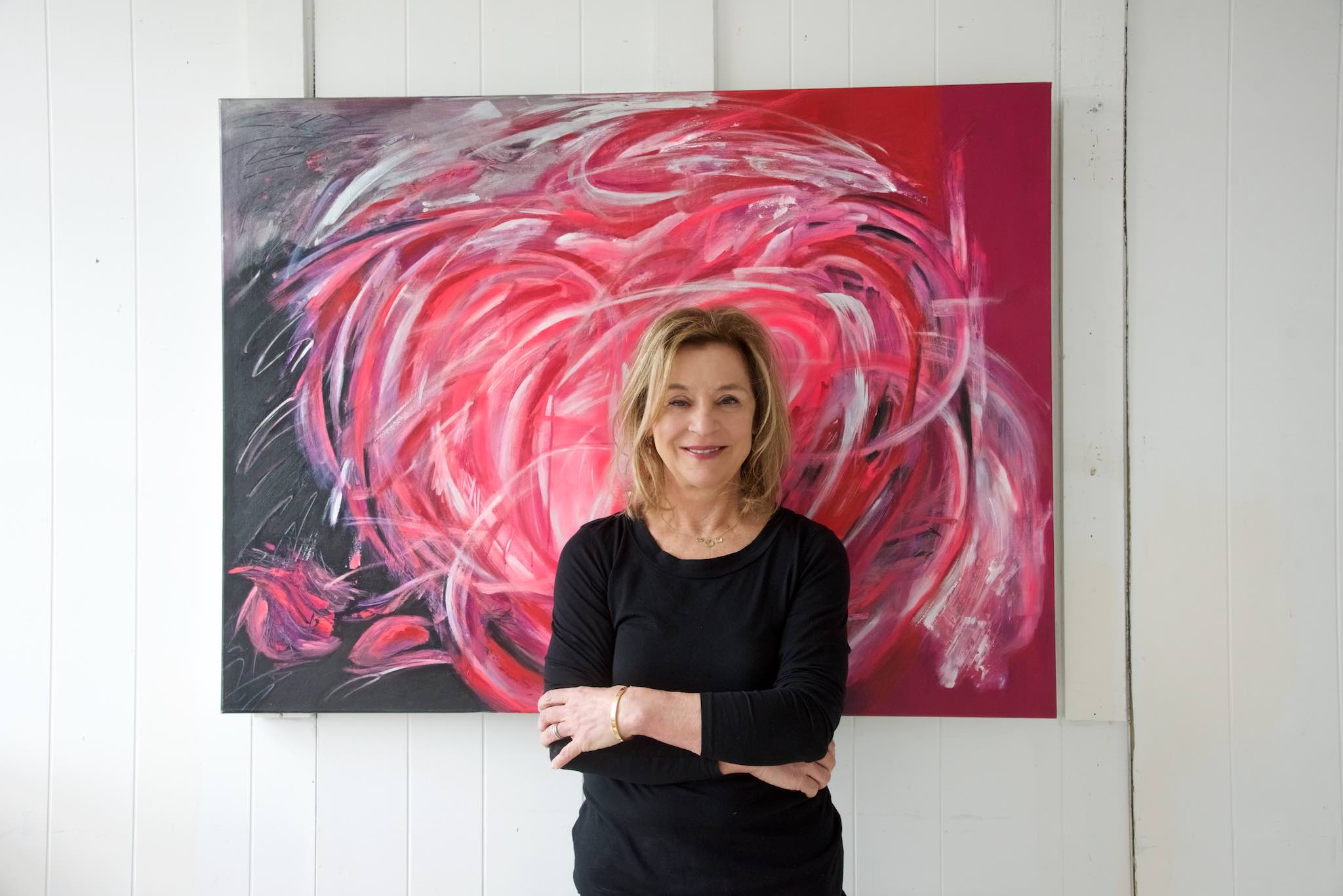 It might take a week, a month or much longer. The work tells me when it's done.